BUMBLE LURE – ultimate surface lure
Where to find hardbody topwater lure that overcomes allmost all water obstacles like grass, water lilies, branches?!
That was the main problem for passionate Croatian bass angler Branimir Kalinić, when he invented BUMBLE LURE…and that is where this story begins!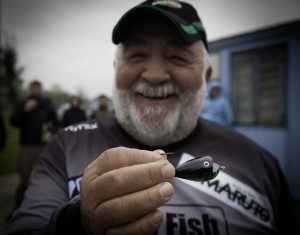 From the end of nineties untill now Bumble lures have been going trough changes, modifications and improvements. Now there's 13 different models and sizes in totaly 12 different colors. Each model has it's own action which can be suitable for different conditions which we often meet on waters. Big profile, loud noise and specific triggering action are the best words to describe those lures.
Three major models are forming this unique group of topwaters: JERK, POPPER and FROG.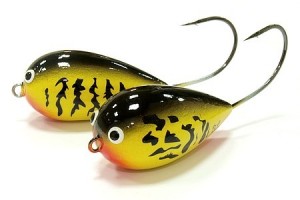 Jerk has walk the dog action, it can be moved inch by inch. It slides across the water lilies due to it's round nose and like all the other models, after cast it falls on his belly due to patented design and built in weight system. This system makes sure that extra sharp japanese hook is kept away from early mentioned obstacles. But when fish grabs it all you need to do is to wait for few moments, feel the weight on your line and set the hook. But this is the common "must" by almost all topwaters.
Popper makes distinguished pop or chug, pending of the movement with the rod tip. It splashes a bit of water which can be deadly for fish that needs an extra stimulans to bite. Popper comes in 4 different sizes and hook positions.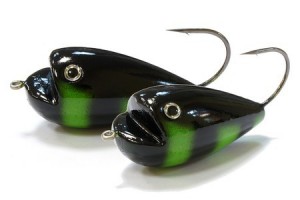 Frog, with his vertical cut trough jaw part makes loud pop and dives for a bit. It would sure be a fish magnet for bass during warm and heavy summer days.
Bumble lures can be ordered trough their new website http://www.bumble-lure.com
And don't forget, if you send them your pics of fish and details of your catch (including location) caught on Bumble Lures at angler@bumble-lure.com they will send you a FREE Lure, if they use your picture on their website or social media pages.
Compiled by: Tomislav Lončarić