Beautiful day for fishing on river Mura
Today we received great news from our friend Darko who had a great catch on river Mura, near place Gorican in Medjimurje county Croatia.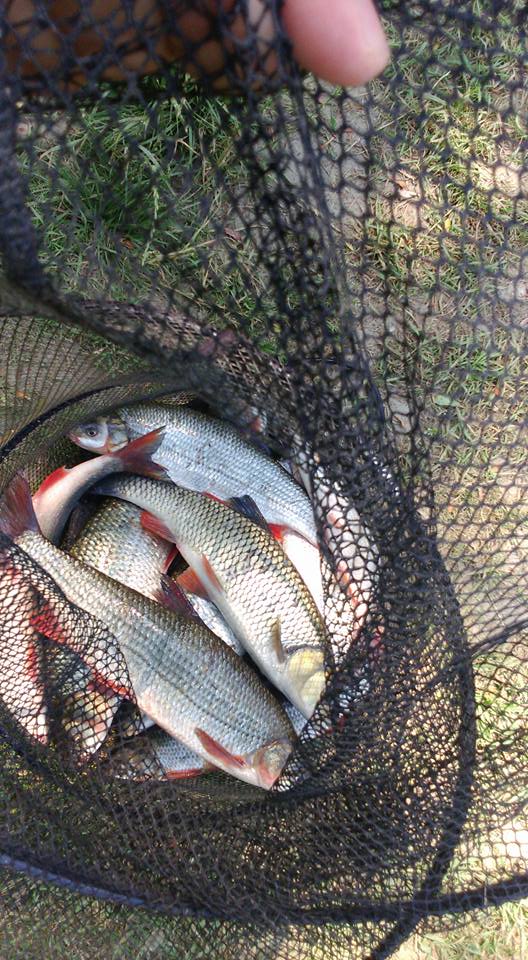 Darko was fishing with his trusty Browning Terminator 420. For those who don't know Browning is part of German company ZEBCO Europe GmbH, who is also representative of other brands Zebco, Van Staal and others.
It looks that the day was a hit, high level of Mura, little luck checked all the needed criteria, and fishing was more than pleasurable. If our friend had more time who knows what else would we find in his net.
Now something more about technical specifications, so we can help our fellow fisherman.
Main string was 0,16, and "leader string" was 0,12. He used pear shaped float 8 gram, and Owner ISEMA hook.
Darko tells us that feeding the fish is the most important thing, he used XTRA River Classic, Trasix red, Marcel Van Den Eynde Heavy Special with 20gram of worms.
The bait is good old worm.
After trowing 10 balls of food mix, and half and hour the fish started to pull the string. In about a 2 hours and a half he already cought 15kg of fish: chub 1,5kg, podust from 750grams to 2 kg, and so called "nosara" different weights.
Picture says a thousand words.