A small company that produces top of the art fishing spoons  –  that is the way I would personally describe manufacturer from the title …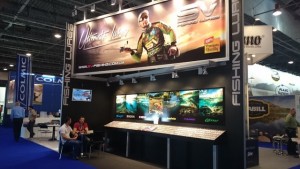 In an interview with Taras Rychka, the Deputy Director General of SV Fishing Lures company, I learned that the idea was born back in 2011. Two anglers decided to implement that idea… Little by little, they acquired the equipment and the realization started. Today, the company based in Kiev, employs about 20 people who produce excellent fishing spoons, from the UL (ultra light), to the L (light) category.
Spoons are completely made in the Ukraine, the most modern technology is used, painted by airbrush, protected with special protective funds so they can be used in salt water, without fear that it will oxidize or that smaller mechanical damage (contact with the bottom or the teeth of predators), would harm them.  VANFOOK single hooks are used for fish hooking and all connoisseurs of fishing equipment will confirm that they are of superior quality and of course, hooks are made in Japan!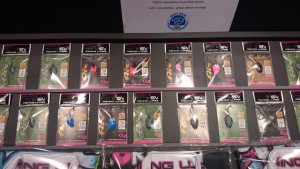 Currently they produce 7 different attractive models, named: FLASH LINE, KOKETKA, GLISSER, INDIVID, PANIC, METAL TWITCH and AIR, the last one is novelty for 2015.  A wide range of about 60 colors literally covers all required situation on the water. Spoons are constantly tested on various waters and all new ideas are implemented in production, according to the requirements of the market.
In March 2016, the new color series of spoons, named ShellBe, was presented at Kiev fishing exhibition. This is extremely realistic natural coating from sea shell Heliotis. Such colors are very popular in Japan through trout fishing fanatics.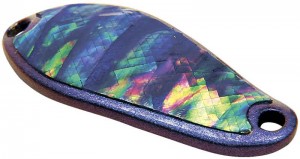 Company actively participates in trade fairs covering the Ukrainian and Russian markets and also sponsoring various competitions, to prove the quality of their products to the anglers.
All of the above, you can check on this link:  http://www.sv-fishing.com.ua/en/index.htm
What else to say about this unique fishing spoons manufacturer? Nothing …
Get them, test them, you will be convinced in their catching ability and you will fall in love!
Believe me, I speak from experience!  🙂
Compiled by Nenad Ujlaki