First one never follows, right? That feeling I had when I took Vanquish FA out from it's stand on this years Efttex.
Shimano always had this smooth note in design when we're talking about their top class reels. New Stella FI series for example looks like out of this world, but regardless the design it is technical masterpiece inside that reel which puts Shimano on top.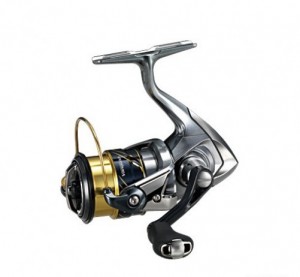 Wandering around this years Efttex in Amsterdam I saw quite some new reels and rods, and with the fact that I'm in UL for more than 5 years I could just not avoid Shimano's Vanquish FA. Delicate design amazes you by it's lightness and smoothness when you turn the handle. It is no wonder that Vanquish took the first prize in category 'best fixed spool reel'.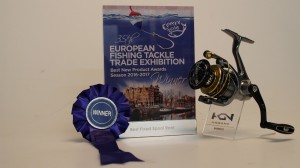 New Vanquish series has all together 13 models from 1000 to 4000 size, high and power/low gear  and spool capacities to choose.  It should be more than enough to fit inside everyones fishing scenario.
Let's take a look inside this beauty.
First of all extreme lightness and rigid body sometimes don't get hand by hand…but not in this case. The new ultralight and stiff Hagane Body, containing both  Hagane Main Gear and Micromodule Gear are having a big impact on the lightness of this series.
For example model C 2500 HGS has only 175g. Such impressive weight has enormous impact on the way you feel your lure on the other side of the line. To be more exact, braid.
Shimano has put real effort in designing new Magnumlite rotor and with that managed to minimise the friction for 14% which is not easy work. Another improvement was done by moving the centre of the gravity more closer to the hand within new G FREE BODY system. Body itself all along with the gear is made of HAGAN, new material which is not hot but cold forged, pressed at room temperatures with 200 tons. That technology ensures way better precision and strength.
X Ship, Micromodule gear, carbon handle are also contributing to better performance of this beauty.
I must mention that Shimano also received two runners up awards at EFFTEX 2016 with the Fireblood rod range in the 'best new rod' category and Kairiki braid in the 'best new braided line' category. This 8 braided line would be covered up in some of our next reviews. At first glance it looks smooth, round and silky…
Compiled by Tomislav Lončarić