One-Upping Themselves
St. Croix's popular Mojo Bass snow stronger, lighter and more sensitive with SCIII® and IPC®
Park Falls, WI (November 2, 2015) – We all know "that guy". You know, Mr. One-Up…
You land a 5-pound smallie? He just catches a 5-1/2-pounder. You score 4th in a club tournament (bass…or chess). He slides in with a 3rd place. You snag what you thought was a one-of-a-kind vintage bass bait online? Yeah, he just acquired two…and got a better deal. And the self-esteem stomping goes on and on. Getting one-up'd is never a good feeling…until now.

One-upping themselves, St. Croix Rod introduces significant upgrades to the wildly popular Mojo Bass series. The entire line of premium, yet affordable bass-fishing-specific rods just got stronger, lighter and more sensitive.
"We launched the Mojo Bass line in 2009, and, if you'll recall, that was a dark time for the American economy," said St. Croix Vice President of Brand Management, Jeff Schluter. "Mojo Bass created a new category of high-performance, technique-specific bass rods offering incredible value. It took the market by storm and remains one of the most successful product launches in the 68-year history of St. Croix.
But not wanting to rest on their laurels, St. Croix decided to create an all-new version of Mojo Bass that provided even greater performance and value."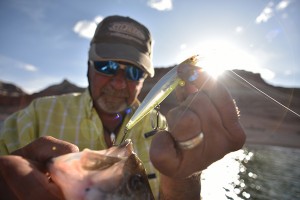 "We've updated the graphite in Mojo Bass rods to feature our premium, high-modulus SCIII blanks, along with [Integrated Poly Curve®] IPC® tooling technology. This makes the rods lighter, more sensitive, more durable and fish with improved balance.
"We also tweaked the rod assortment to match current trends in bass fishing techniques." This means specialty rods like a 6' 8" spinning for Wacky Worms and a 7' 10" casting rod for Alabama Rigs and Swimbaits. All told, there are 17 technique-specific models in the Mojo Bass assortment.
Brandishing Mojo Bass' popular Black Cherry Metallic finish, the SCIII blanks are created with advanced high-modulus graphite, making the rods up to 15% lighter than before. St. Croix's exclusive IPC technology aims to eliminate all transitional points in the rod blank, yielding smoother actions, increased strength and greater sensitivity.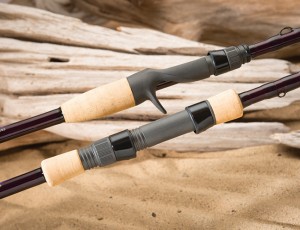 Mojo Bass will continue featuring Kigan Master Hand 3D guides with slim, strong aluminum-oxide rings surrounded by stylish black frames. The thread wraps are protected with two coats of Flex Coat slow-cure finish.
A Fuji® ECS reel seat with black hood graces the casting models, as a Fuji® DPS reel seat with black hood comes standard on spinning rods. The split-grip/premium-grade cork handle offers extreme comfort and sensitivity in the hand. And let us not forget the exclusive Kigan hook-keeper, which holds lures steadfast while at rest. Mojo Bass Glass models sport all this on a super-premium, 100% linear S-glass blank.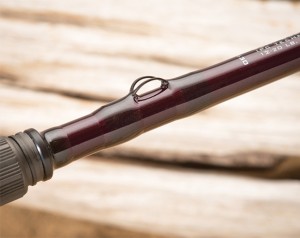 Designed in Park Falls, Wisconsin, and handcrafted in Fresnillo, Mexico, the 2016 Mojo Bass series retails from $120 to $140, and comes with a 5-year warranty backed by St. Croix Superstar Service.
So when is it a good time to one-up anyone? When you make the "Best Rods on Earth", and you've just improved an incredible technique-specific bass series designed for superior performance.
MojoBass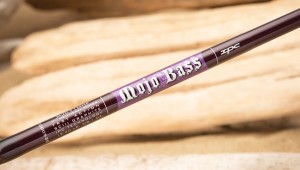 About St. Croix Rod
St. Croix Rod is a family-owned and managed manufacturer of high-performance fishing rods headquartered in Park Falls, Wisconsin with a 65-year heritage of USA manufacturing. Utilizing proprietary technologies, St. Croix controls every step of the rod-making process, from conception and design to manufacturing and inspection, in two company-owned facilities. The company offers a complete line of premium, American-made fly, spinning and casting rods under their Legend Elite®, Legend® Xtreme, Legend Tournament®, Avid Series®, Premier®, Wild River®, Tidemaster®, Imperial® and other trademarks through a global distribution network of full-service fishing tackle dealers. The company's mid-priced Triumph®, Mojo Bass/Musky/Inshore/Surf, Eyecon® and Rio Santo series rods are designed and engineered in Park Falls, Wisconsin and built in a new, state-of-the-art manufacturing facility in Fresnillo, Mexico. Founded in 1948 to manufacture jointed bamboo fishing poles for a Minneapolis hardware store chain, St. Croix has grown to become the largest manufacturer of fishing rods in North America.
MEDIA CONTACTS:
Dena Woerner, Traditions Media, LLC
PUBLISHED BY: Nenad Ujlaki