Megabass to introduce flagship rods into U.S.
Japanese manufacturer Megabass is to introduce its flagship Destroyer rods into the U.S.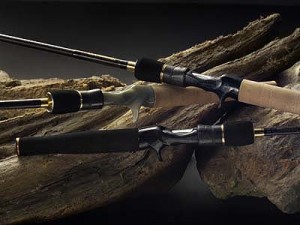 First released in Japan in 1996, the popular Destroyer has been continually developed and eight models of the very latest version will debut in the U.S. this year.
"The Destroyer is built to Japanese specifications and each generation has represented an evolution in Megabass rod design," said Yuskei Murayama, President of Megabass of America Inc..
"Harnessing this design evolution and ethos, we are proud to present an all-new design crafted exclusively for North American anglers. Each of the eight models represents a careful refinement of key American techniques."
Megabass says the first eight models are the opening salvo in a campaign to deliver Destroyer rods made for America.
"When your rod designers work alongside the very creators of the jerkbaits, swimbaits and jigs that each rod is developed for, something truly special happens," said Kenichi Iida, Sales and Product Manager for Megabass of America Inc.. "By drawing on this expertise, we have fine-tuned the actions of the rod to maximise the potential of each technique."
Megabass Inc. was founded by Yuki Ito in 1986 and has its head office in Hamamatsu City, Shizuoka.
Megabass of America Inc., a subsidiary, was formed in 2013. It is responsible for brand strategy, product development, sales and marketing in North America and sales and business development in Central America, South America and Africa.
Transferred from Angling International