I remember, as a kid, I went to the local gravel pit and nearby river Mura and Drava on fishing… Bamboo in hand, a stronger nylon, some float, some lead, a hook or two, a pair of  worms in a quiver and that's it …  Bicycle, and scram to water!  Those were the days…
We are aware that technology is going forward every day, in all spheres of life, so why should the world of fishing be left out?! Admittedly,  from float fishing I transferred to predator angling, mainly due to the lack of free time and I'm more active fishing fan, so I gradually began to use innovations in angling, both in technique as well as lures.  And believe me, every day there is something new to test!
I was recently in Brussels, at the fishing fair EFTTEX and I saw a lot of novelties.  A lure caught my attention! Why?!  Because that lure produces sound and vibration, so let me explain what it is all about …
Livingston Lures is a US company in San Antonio, Texas, which for now, only in the world of fishing equipment produces so-called "smart" fishing lures. In the era of smart phones and computers, it was hard to imagine that it will bypass the world of fishing.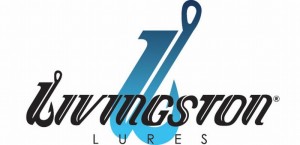 Livingston Lure system!
Every good fisherman knows that fish collects signals from the environment in several ways. Lateral line system of the fish detects sound and vibration. The higher  frequency sounds can be heard via the so-called inner ear, which is located near the fishs brain. The bladder, which is in the abdominal cavity, regulates the depth of swimming, but it is also used as a resonating chamber which can produce and receive sounds. So, every fish can hear sounds and produce the same. When a fish swim, their gill plates compress their swim bladder, which puts out sounds that entice hungry predatory fish to strike, that is what EBS Technology is based on, say guys from Livingston Lures… Using knowledge of the fish anatomy and its perception of the signals from the medium in which it moves, Livingston experts  invented lure, which produce sound and vibration and that is what attract predators and forces them to attack. Modernization, future in progress…
EBS technology, or in the original: "Electronic Baitfish Sound Technology" , I would translate to Croatian as ELECTRONIC TECHNOLOGY OF PRODUCTION SMALL FISH SOUND.
Why is this important? So I could explain how the lure is constructed and how it works…
Specifically, each lure consists of a plastic body, in which is embedded an electronic device, small in size with a smart chip. Also with the speaker,  advanced rattle and a small battery, which has a working volume of minimum 200 "working hours", that means, producing sounds.
Sound is triggered once the lure is submerged in water and works constantly, as long as the lure is in the water.        At the same time, if the lure is in the water and is idle for a period longer than 3 minutes, it will stop producing sound, but only new TEAM LIVINGSTON series, PRO SERIES models do not have this system.  When we remove the lure from the water, it will produce sound as long as the contacts are wet and circuit is "on", if you dry it, or if it dries itself, it will stop.
PRO SERIES models are equipped with original EBS sound technology that emulates natural baitfish sound, which was the winning formula on the Bassmaster Classic in 2014, when this lure greatly contributed to the victory of Randy Howell. All new models coming in 2015-th, in a series called TEAM  LIVINGSTON series, are equipped with the new EBS Multi Touch technology, which with the original sound has 2 extra sound and silent mode, meaning a total of 4 sound module.
How to change sounds ?!
Each lure has three metal eyelets. The first is at the front of the lure (for attaching line), second one on the lower part of the belly and third one on the back, on which are rings and hooks.
So, take the lure in hand and submerge it in water for 5 seconds and then remove. With the fingers of one hand (usually the thumb and index finger), you touch & hold contacts 1. and 2.!  After a few seconds, your lure is programmed to play SOUND 1. If you want this sound, simply disconnect the contact fingers from eyelets. If you want another sound, continue to keep your fingers on the eyelets.  After the first sound, it will be a short break and then SOUND 2 will occur. The process continues if you want to select SOUND 3 or SOUND 4 (mute).  Fourth sound is ending sound cycle, to select the new sound, you have to repeat the process until the desired sound is played. After the resting phase, next time your lure ends up in the water, it will continue to play a sound that was last set.
Types of sounds … 
Lures are made for all predatory fish, like pike, zander, asp, salmon, as well as many in-shore saltwater species  and we all know that. But we also know, largest fishing market in US is BASS! So some of this models are also targeting that fish. I bet that all other predatory fish will be aroused when they hear any of this sounds, regardless of model, especially when the water is dark or dimly. And when the lure comes to its sight range, it will not turn around, survival strike will follow!
So here are the sounds:
SOUND 1 – EBS ORIGINAL, sound that is used when  Randy Howell won at the Bassmaster Classic 2014, it is electronic baitfish sound. The sound is called Howeller Dream Master Classic, according to champion.
SOUND 2 – EBS CRAW, snapping shellfish sounds.
SOUND 3 – EBS SHAD, frenzied baitfish sounds.
SOUND 4 – SILENT MODE, stealth aproach.
The colors and models … 
Livingston Lures produce different models of the lures, covering each water depth and different techniques. In most cases there are crankbaits for different depths and in different sizes, with or without lip. Also there are some surface lures for "walk the dog" technique, but there are also poppers, as well as jerkbaits. Color chart is well covered with 48 colors. The full range of colors and models of this innovative manufacturer, you can look at the web catalog on address below. Perhaps they will soon be seen at fishing stores, here in Croatia and I can not wait to test some. Web catalog address is here.
And what now ?!
As I said, at a time when technology is advancing, when everything is computerized and seeks perfection, it would be strange if innovation bypass the world of fishing equipment. It is now quite normal to have fishing rods under  100 grams in weight, reels under 200 grams in weight, the lines that hold enormous weight with respect to its thickness and countless other follies. This innovation from Livingston Lures proves that it is time for lures and a guarantee that certainly this will not stop here. What does the future of the fishing world brings, I do not know, but there will be more innovation, I have no doubt  …
However…
But, let's not forget that the original idea of fishing started from the need to ensure food. Further evolution of man, we have learned to grow plants and breed animals for food.  Further, we invented sport fishing, but today we have a bunch of video games through which we can raise the level of adrenaline which sports has given us. Now we can do everything from comfortable armchairs.  Modernization is here to facilitate the life of a man, but this modernization carries consequences to our body and that is no good!
So please, turn off your television, computer, mobile phone or tablet … Take a rod in your hand, choose some lures, sort your gear, dress appropriately and go out into nature! Maybe in the beginning you will not have the will, but do something good for your body. When you catch some fish, maybe your hunter instinct will be awaken and things will be going a different direction . Maybe you're not born to be a pro, but recreation also does wonders for you, all you have to do is, allow it…
And one more thing, let the fish, at least immature ones. Give them a chance to live and to return, so that you will have opportunity to enjoy a new drill …   Have a nice fishing!
Nenad Ujlaki